Seward Alaska Fishing Guide Services
What is there NOT to say about Seward, Alaska. Seward will always hold a special place in our hearts, as this is where we started growing our roots in Alaska and has kept those roots growing ever since. A mecca for sport fishing, Eco Tours, and awe inspiring beauty, the amount of things to do are endless. Often thought of as a port of call for various cruise ships and one of the best places to see a whale and tide water glacier in Alaska, it is really renowned for its sport fishing. Opportunities for ling cod, halibut and rock fishes are all here but these species require a lengthy boat ride outside of the bay. While outside does offer great fishing the real gem of Seward is Resurrection Bay and the countless Silver Salmon that call it home each summer.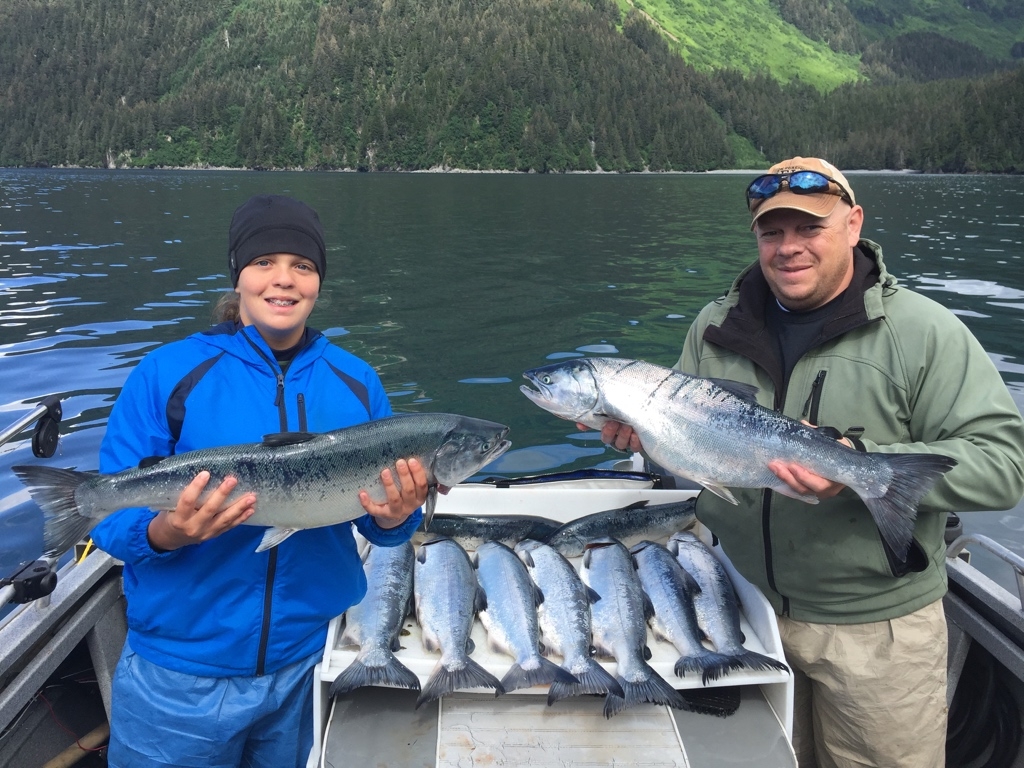 Fishing Silver Salmon in Seward Alaska
Starting around the last week of June, Silver Salmon from around the gulf of Alaska start to flood into the bay feeding on the vast amounts of bait fish that also brings whales, Orcas, sea lions, and hundreds of other types of marine life into the Bay and Gulf waters. Silver Salmon are voracious feeders flooding into classic areas like Pony Cove, Fox Island, and Caines Head among other "special" spots fish start gorging themselves before entering the streams to spawn. This vast concentration of fish allows for a very generous bag limit of 6 Silver Salmon per person within the bay and in turn makes for stuffed fish boxes of premium fish caught Alaska Salmon fillets. We concentrate our efforts within the bay because the fishing is just that good and for the extra 3 fish in the daily bag limit. This trip makes for a fantastic day whether you are breaking up a week long trip on the Kenai with us or just happen to be jumping on or off one of those cruise ships. The close proximity of the fishing allows for a full day of fishing or even just a few hours if that is all that time restraints allow.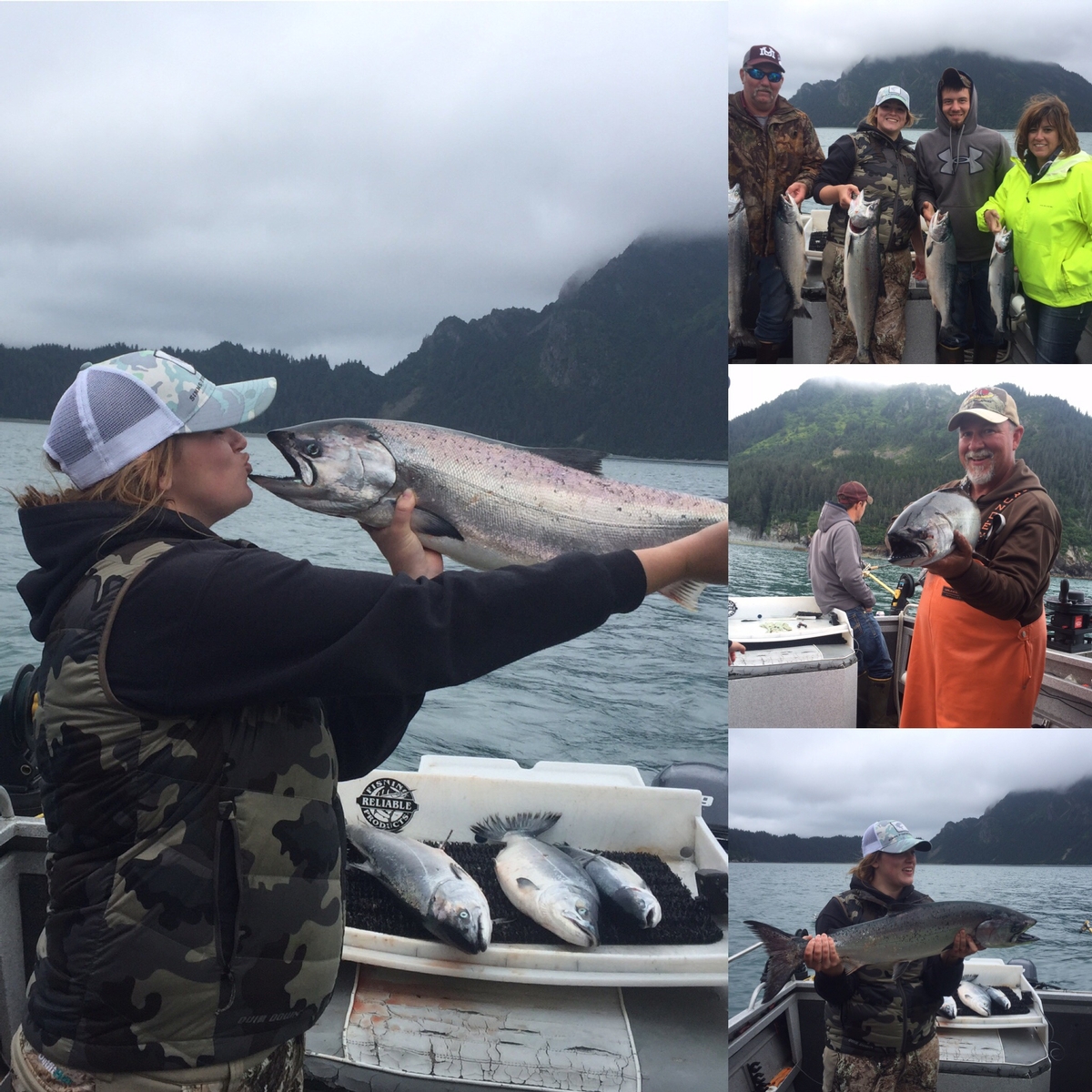 Our Fishing Adventure Rates
Seward Resurrection Bay Silver Salmon - $275
All trip prices are per person and subject to availability
Trips include all top of the line equipment and tackle needed for fishing
Complimentary fish cleaning and preparation for the fish processor
50% deposit is due upon booking, remaining balance is due 10 days prior to embarking on our first trip together
Cancellation policy, a full deposit (less 10% credit card fee) will be granted if given notice 60 days prior to our first scheduled day