Homer Alaska Fishing Guide Services
YES, you read it correctly! WINTER King Salmon you ask? Let me introduce you to one of the hottest fisheries going in Alaska right now, but don't let the name fool you, while yes we fish for King Salmon in the waters of Kachemak Bay all winter long they are available virtually year-round.
We primarily focus on this fishery during the winter months when the Kenai and surrounding rivers have all but locked shut with ice, thus the name "winter kings". However, we "unofficially" start targeting these fish in Homer around the middle of September and continue on through the month of June. Fishing is as good as it gets when we depart out of the Homer harbor starting in September and continues every month thereafter. The only thing that slows us down is the amount of daylight that we receive during the doldrums of winter. However, the roughly 8 hrs of daylight we do have during our darkest months provides plenty of time to fight some of the finest table fare fish on the planet.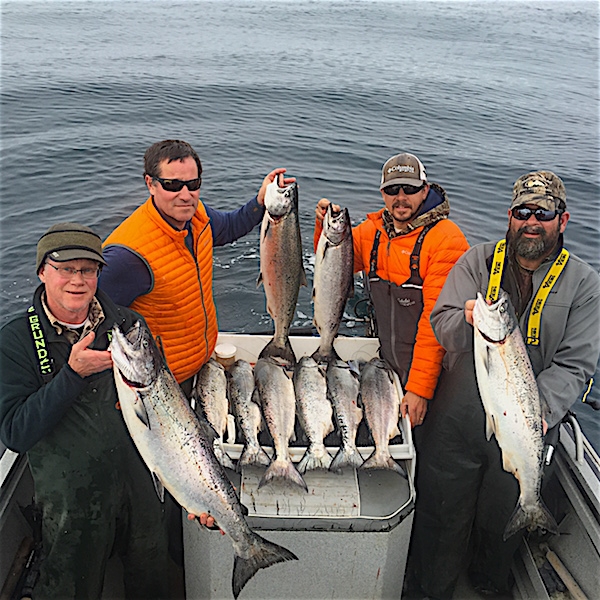 Fishing Winter King Salmon in Homer Alaska
These are Sushi-grade quality fish! Literally 75% of the fish I keep for myself from this fishery end up on rice and nori. It is possible to plan a trip to target these fish but it has become a fantastic way for residents of South Central Alaska to fill the freezer with loads of delicious fillets. Starting September 1 the bag limit liberalizes to 2 fish per person per day, no annual limit, and continues this way through March, after which time the annual limit of 5 fish per season applies. Yet with the decreased ability to target King Salmon in the rivers around Alaska, this is a great way to fill the freezer with the bounties that the sea provides out of Homer.


Alaska Fishing Methods
Methods used range from classic downrigger trolling to mooching in shallow water, times of the season often dictate where bait is found and thus the methods we prefer to use. Book this trip alone or add it as a bonus fishery to some of our fantastic fall Silver fishing on the Kenai ore early run river, King Salmon. All top-of-the-line equipment is provided. A great experience for novice and experienced anglers alike, let us teach you how to run gear, and an extremely fun hands-on action pack day of fishing awaits you.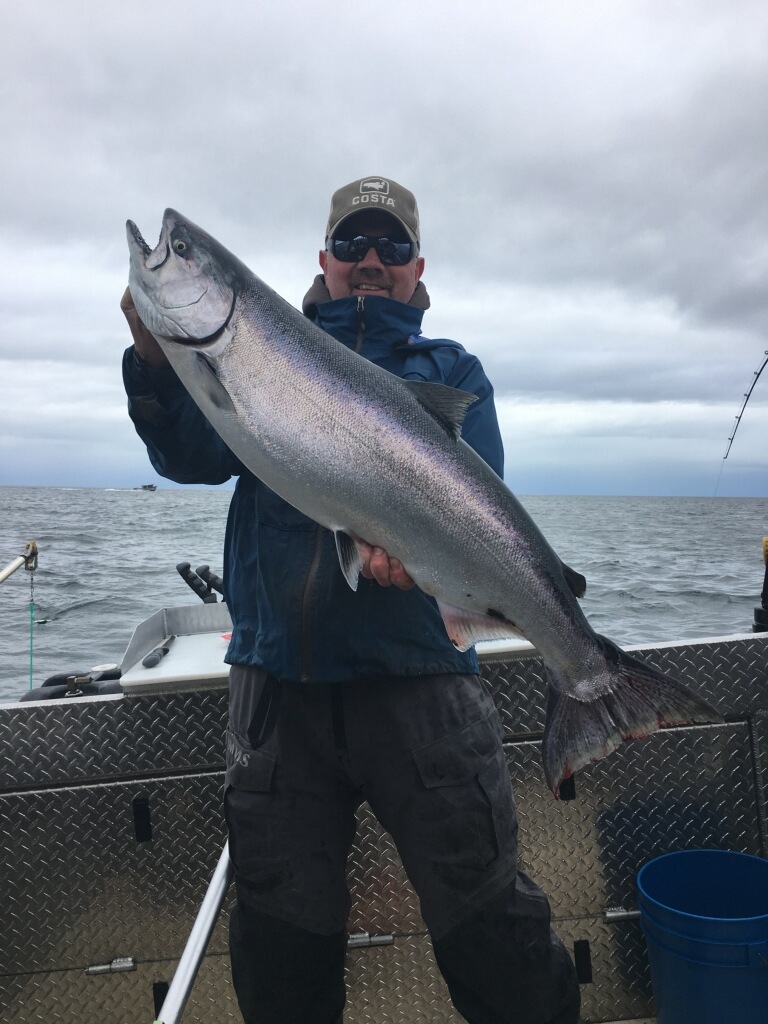 Our Fishing Adventure Rates
Homer King Salmon Kachemak Bay - $300 September -June
All trip prices are per person and subject to availability
Trips include all top of the line equipment and tackle needed for fishing
Complimentary fish cleaning and preparation for the fish processor
50% deposit is due upon booking, the remaining balance is due 10 days prior to embarking on our first trip together
ACE Fishing Adventures does not offer a cancellation policy but you are able to rebook for any available date the following year.
We also offer guided fishing trips on the Kenai and Kasilof Rivers.