Alaska Fishing Lodges on The Kenai River
I can't tell you how many times I have heard over the years as to what our living situation is in Alaska, do we all live in Igloos or bare essential huts?? While yes there are certainly places in Alaska that utilize these various forms of housing, the Kenai is not one of them. It can actually be quite daunting given a simple google search of lodging on the Kenai. The options are endless and finding one that truly resembles the pictures on the website can at times be a gamble. With nearly 20 years of experience touring and providing lodging options for our guests, we have narrowed those options down to some of the very best on the Kenai Peninsula on your next salmon or halibut fishing adventure. We do have a number of options for our guests and try and fit each group in one that is best suited to their needs, with that said two of our favorite and most often used are the River Acres and the Moose Cabins.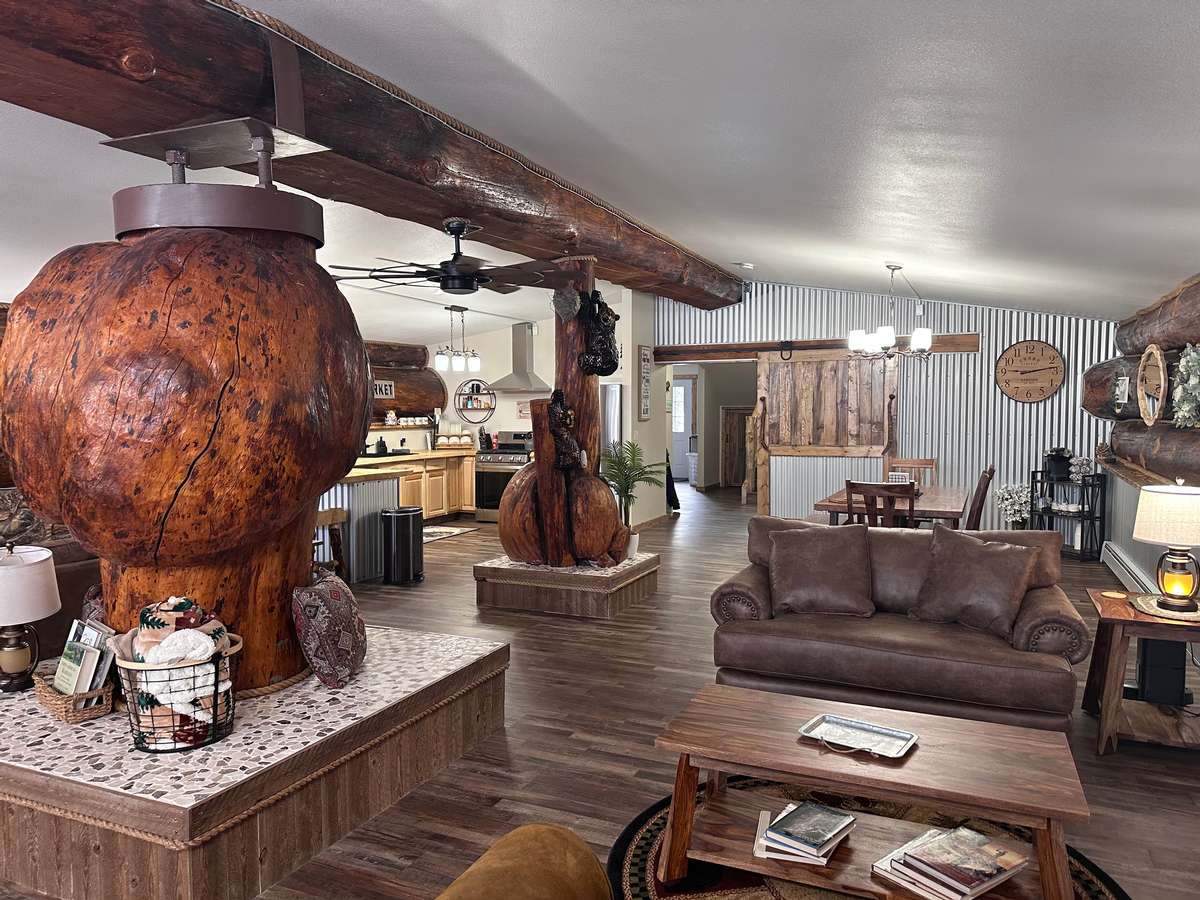 Kenai Cabin
The Bear Cabin is a beautiful completely remodeled old gun shop here in town. It is perfect for a large family, group of friends or just those that want a beautiful home in a quiet close to town location. Minutes from town and fishing this gorgeous place is packed with everything you need for your stay.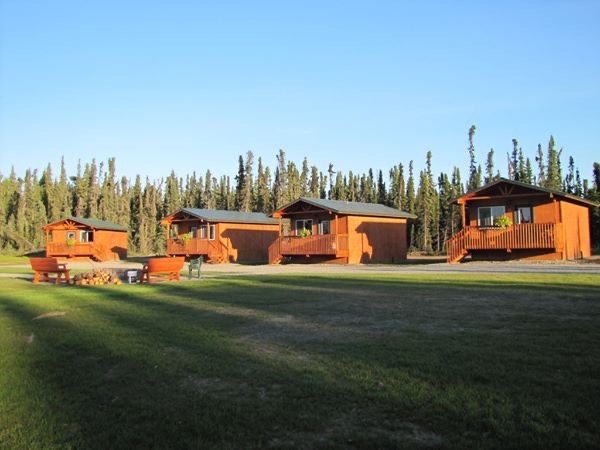 The Moose Cabins
Just on the outskirts of town, only minutes away sit one of the properties we have used most over the years. A very private, beautifully manicured property, the Moose is a set of 5 soon to be 6 cabins that are perfect for a couple up to a large group. Various sleeping arrangements in each of the private cabins, along with bathrooms and kitchen in each provide just the right cabin no matter what the group makes up is. A huge open yard around the fire pit is excellent for gathering or playing horseshoes and taking about the days fishing. Many great amenities with this property along with very gracious hosts that are there to help you at any time.
Both properties are literally minutes from all the amenities that the big town of Soldotna and Kenai has to offer, restaurants grocery stores, and many many public places to fish at night or on your day off. Very reasonable rates for small or large groups with plenty of space for groups of 20-30 to interact and enjoy their outing together. Call email or text us today and we can discuss options more.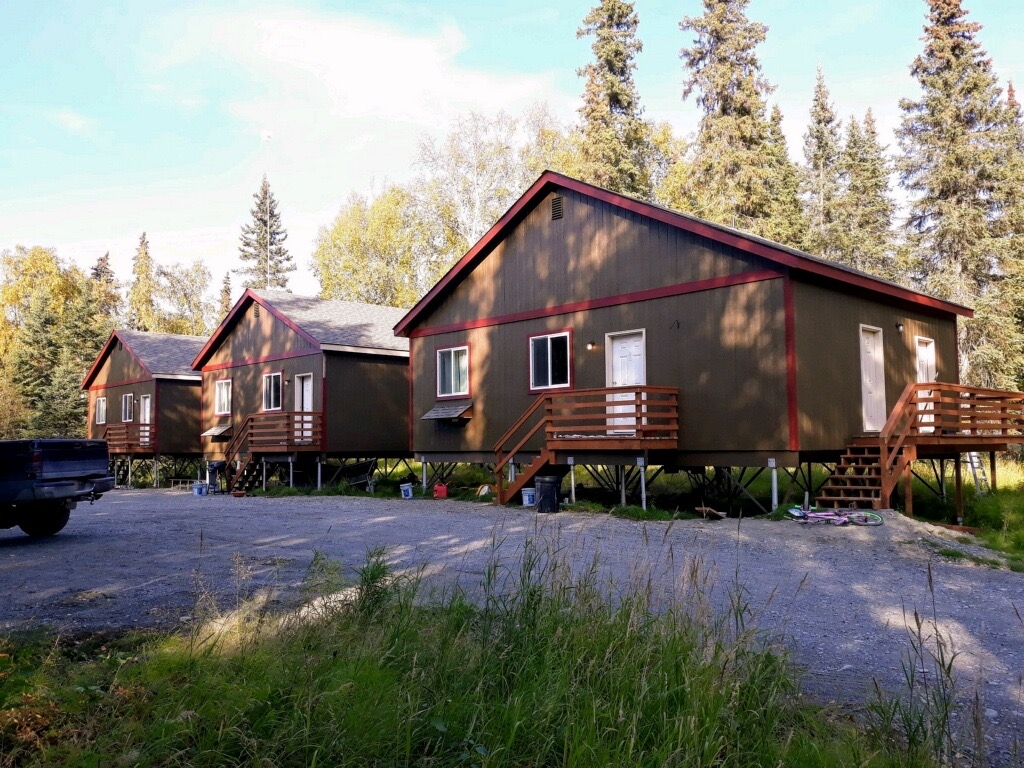 The River Acres on The Kenai Peninsula
This is a fantastic, newly constructed lodge consisting of three separate units. Each is perfectly suited for 4 individuals or couples, each with two bedrooms decorated with two twins. A large spacious bathroom and a huge open living quarters and kitchen. All the amenities of the home are offered within, along with a bbq and outdoor fire pit. During most of the summer seasons, it also offers porch side pick via the boats on the canal that branches off the Kenai River. There are numerous public access areas within walking distance for DIY fishing as well. Be it a small or large group these are truly a fantastic option in the heart of Soldotna.
The Moose River Cabins on the Kenai & Kasilof in Alaska.